Products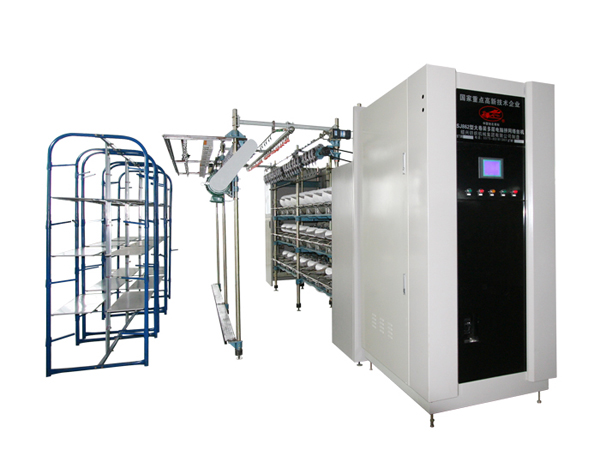 Usage
The machine is mainly used in the Antilles by two compressed air network, processing Cheng Kung University volume loading paper tube pipe network wire. Textile and knitting yarn.

Features
1 Roll, commercialization, low cost, the provincial labor and materials.
2 whole structure is advanced, using bilateral symmetrical arrangement, the left and right sides of coated wire can be processed in different specifications.
3 Process set LCD touch screen, set by the man-machine interface, process parameters can be adjusted.
4. Winding clarinet axis, the the grooved drum axis applications inverter through a central computer centralized control, stepless speed control.
5 Winding grooved drum box application fully enclosed structure, not only to improve the service life and reduce the noise of the work site, the forming after winding the bobbin beautiful appearance.
Product parameters

The number of machines and spindles

120、144、168、192、216、240Ingot

Scope

Conventional polyester yarn

Maximum spinning speed

500 m / min (stepless adjustable)

Mounted volume standard weight

4.5Kg

Package size

¢250×250(mm)

Process adjustment mode

The stepless mobilization of the LCD touch screen, inverter

Machine installed power

20KW

Pitch

1640mm