Products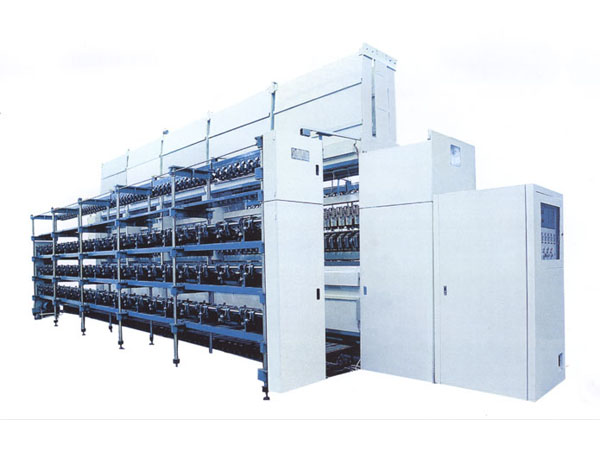 Use
SJ818-type texturing machines suitable for polyester (POY), cotton lun untwisted strand, by heating and twisting deformation processed into high elastic, the shot, INTERLACED performance stretch yarn.

Performance characteristics
1 On the machine, the next hot box resistance wire heating the heating temperature monitoring by computer Tour, high precision temperature control.
2 Selectable 6mm and 9mm friction plates.
3. Using imported Kazakhstan beat West "hose" Emerson "inverter, the whole key transmission parts" Ha axis "domestic brand-name bearings.
4. Transmission system using VVVF control technology.
5 Shaft end drive arc tooth synchronous belt drive, the structure is simple, reliable, and low noise.
6. Integrated grooved drum box design, reliable operation, low noise.
7. Process parameters of the human-machine interface settings, and accompanied by a large-screen color LCD touch screen, the whole process more streamlined parameter settings.

Technical requirements
1 full machine installed share of the ground, the longitudinal ground height difference is not more than 10mm, horizontal is not greater than 5 mm.
2 ground concrete foundation should be solid, not less than 15 cm in thickness.
144 (6) of the picture shows the length size, each plus one (24), the increase in the longitudinal length of 1640mm.
The main technical parameters

Machine Model

SJ818

On the hot box placed vertically sided symmetrically arranged

Machine specifications

The maximum mechanical speed (II roller line speed)

500m/min

False-twist mode

The stacked disc friction type

Section number / spindles per section

6,7 (section) / 24 (ingots)

The number of whole machine spindles

144,168 (ingots)

Pitch

1640mm

Machine external

Machine total length

12770、14410 (mm)

Machine total width

6100mm

Machine total

3800 mm

Scope

Processing denier range

50-200 D

Hot box and cold rail

The length of the deformation hot box

1200mm

Amorphous hot box length

850mm

Cooling plate width

320mm

Installed power

Transmission power

24.11(KW)

Wound package

Package size

¢250×250(mm)

Package weight

4.5Kg

The original silk largest shape

¢435×120(mm)